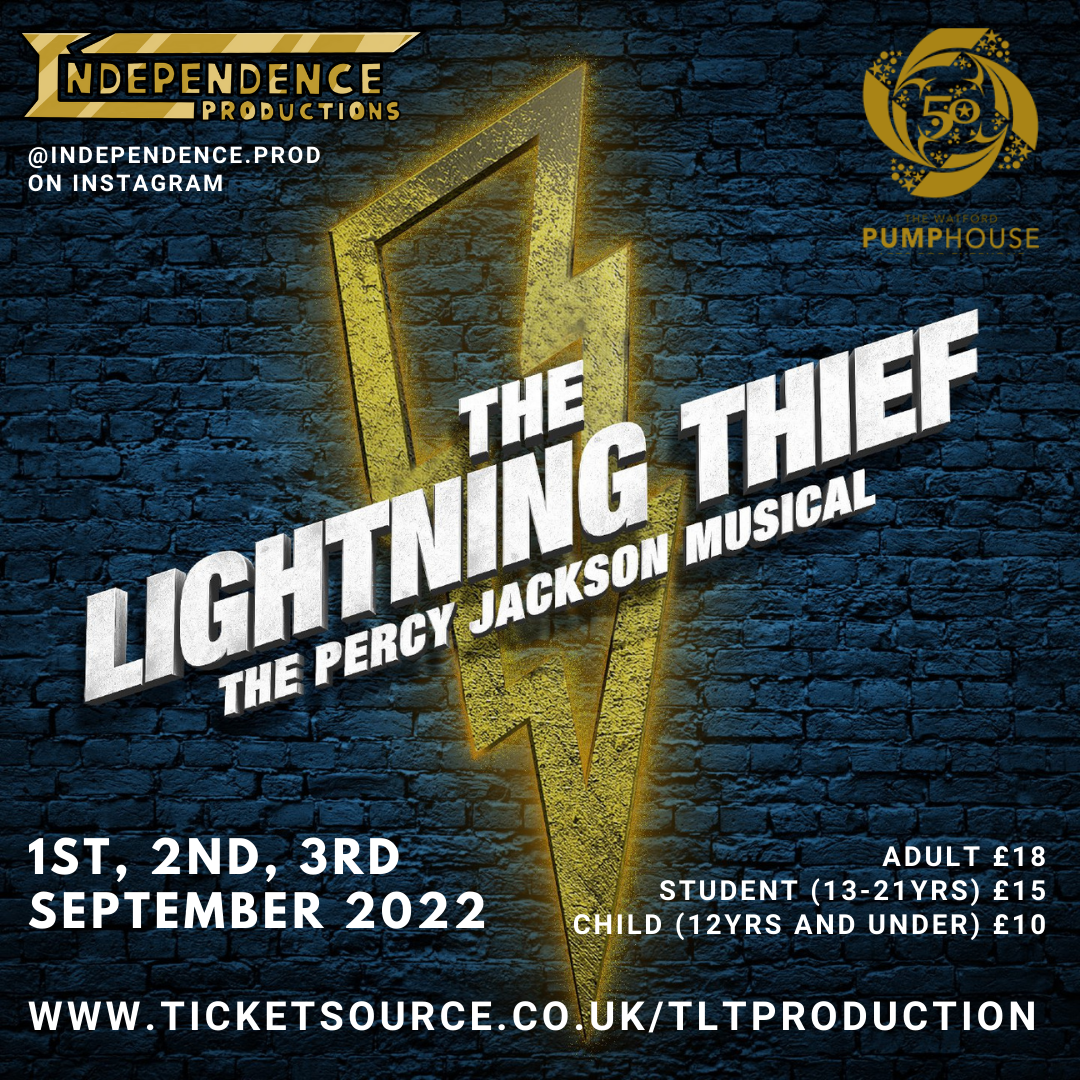 The Lighting Thief: The Percy Jackson Musical
9
9 people viewed this event.
Adults £18 - Students (13-21yrs) £15 - Child (under 12) £10
Perfect for the whole family, The Lightning Thief follows the thrilling journey of Percy Jackson, the son of a Greek god. He journeys across the mortal and mythical world with his two best friends, in an attempt to retrieve Zeus's missing lightning bolt. The stakes are high as Percy battles monsters, his newfound powers, as well as a prophecy that suggests certain doom…
The show opened on Broadway in 2019 after 2 successful USA National Tours. Be sure not to miss this explosively fun musical this September at the Pump House Theatre in Watford.