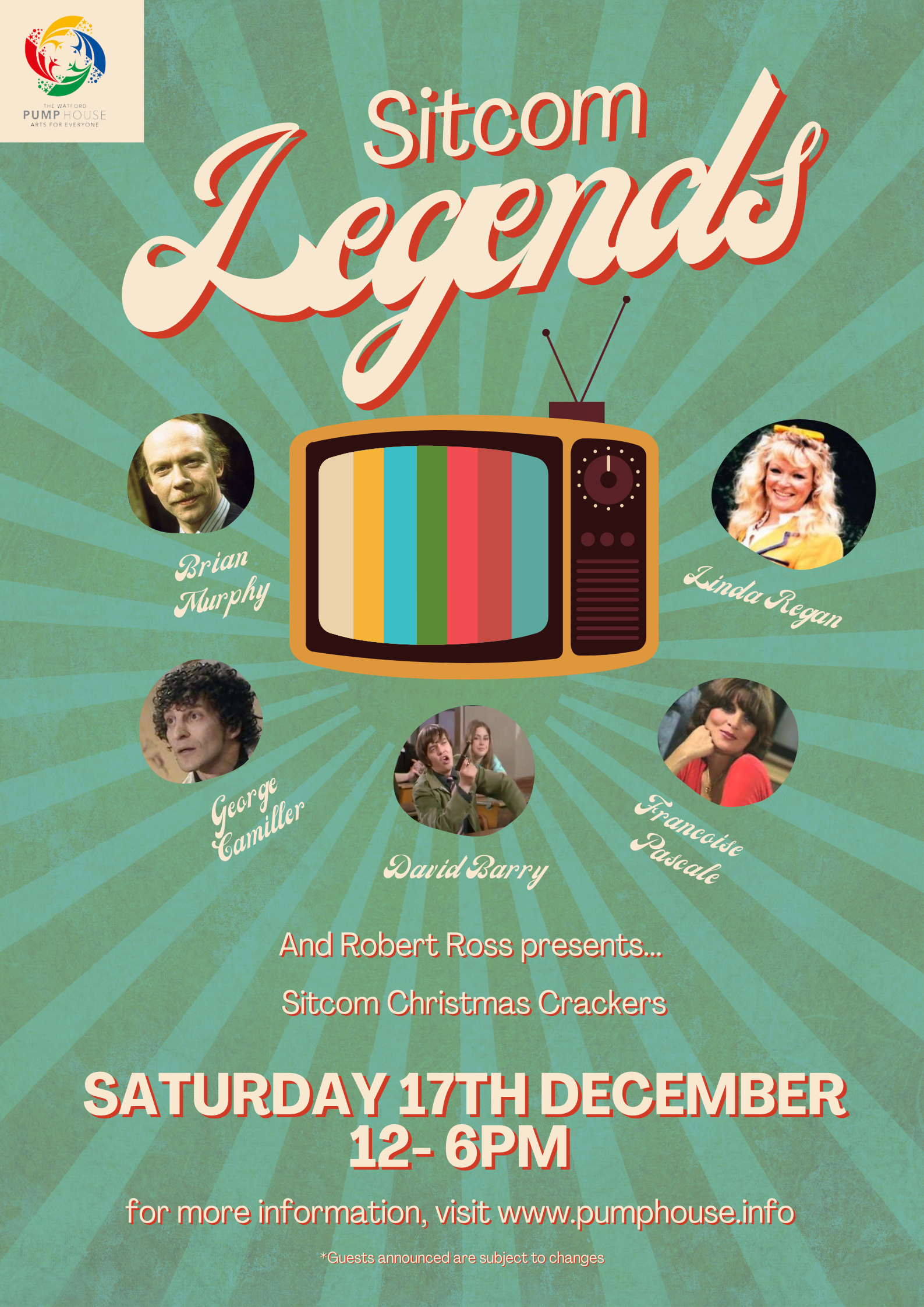 Sitcom LEGENDS and Christmas Crackers
31
31 people viewed this event.
The guests are:
Brian Murphy – of George and Mildred and Last of the Summer Wine
Linda Regan – Hi-De-Hi! and Carry On Again Christmas
Francoise Pascale – Mind Your Language and Happy Ever After
George Cammiler – Mind Your Language and Duty Free
David Barry – Please Sir! and The Fenn Street Gang
Robert Ross presents…Sitcom Christmas Crackers
Guests maybe subject to change (because of family or other unforeseen circumstances, COVID etc).