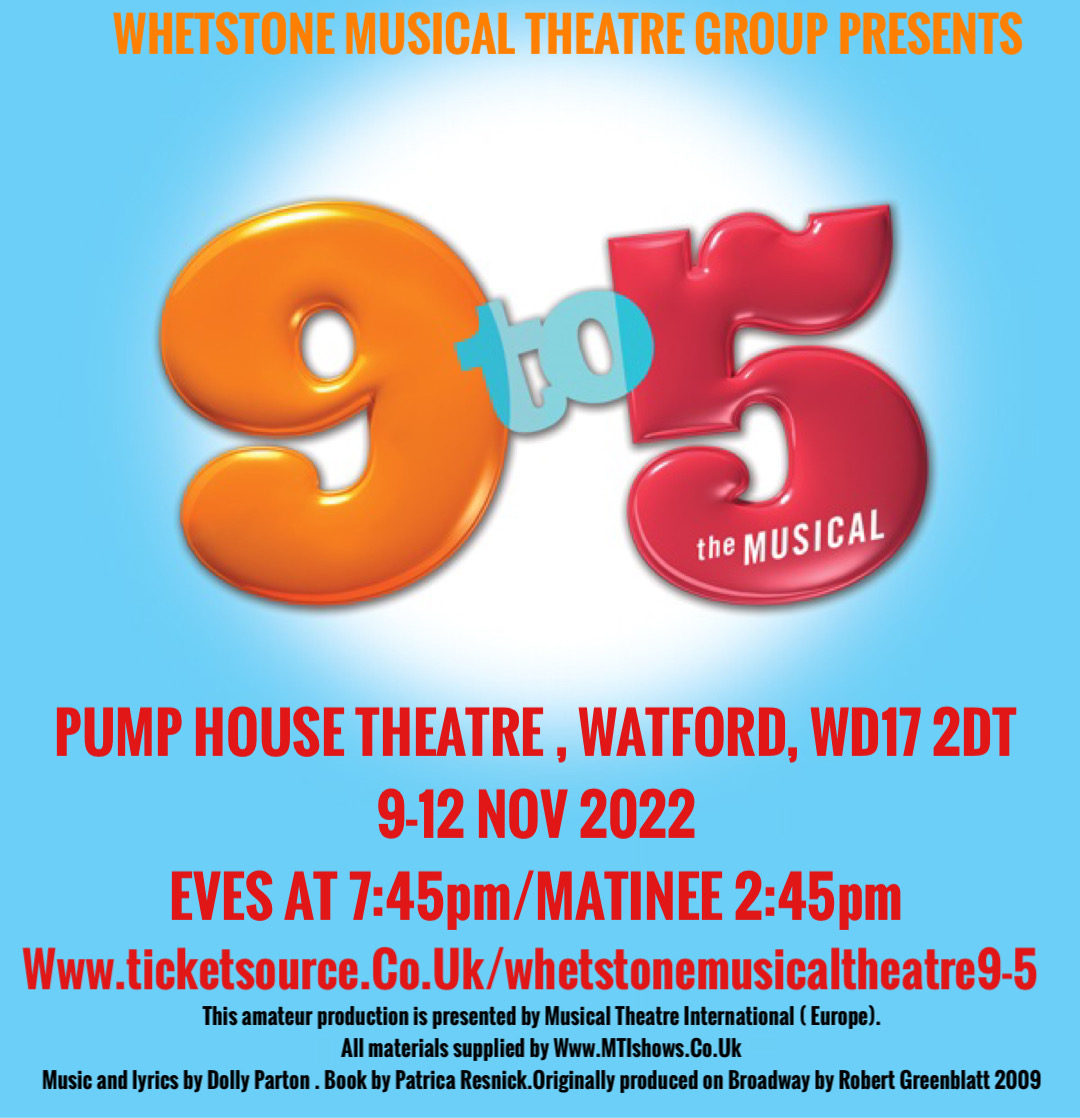 9 – 5 Musical – Supporting North London Hospice
399
399 people viewed this event.
£18 or £15 (matinee)
9 to 5 the Musical tells the story of Doralee, Violet and Judy – three workmates pushed to boiling point by their sexist and egotistical boss. Concocting a plan to kidnap and turn the tables on their despicable supervisor, will the girls manage to reform their office – or will events unravel when the CEO pays an unexpected visit?