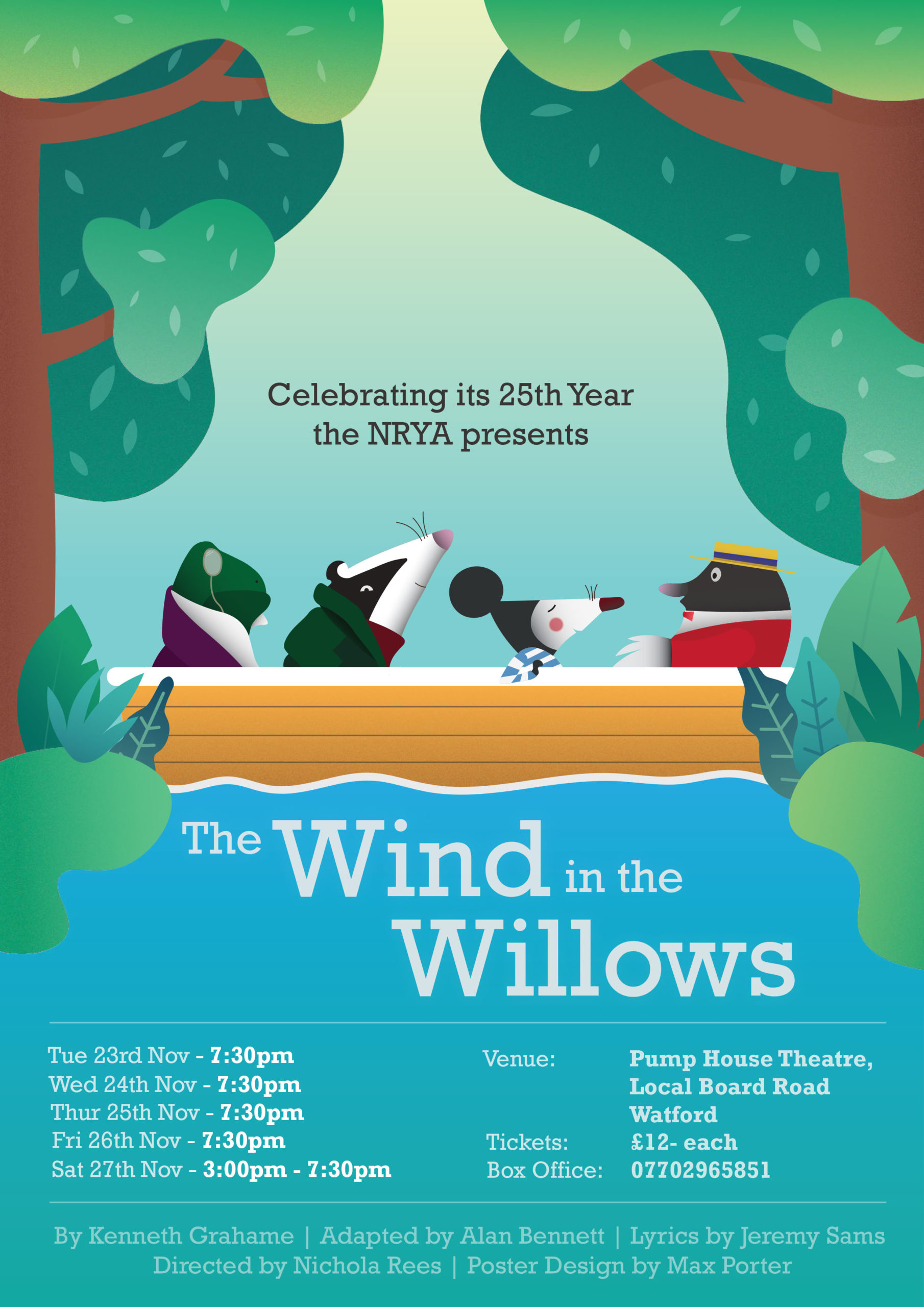 Wind in the Willows by Kenneth Grahame adapted for the stage by Alan Bennett
191
191 people viewed this event.
£12.00
Wind in the Willows opens on a Spring morning. Mole abandons his spring cleaning and surfaces into the sunlight and warm grass of a great meadow. Rambling busy along the hedgerows, he comes all at once to the edge of the river where he meets Rat. Mole stays with Rat in his snug waterside home where he meets Ratty's friends Badger and Toad of Toad Hall.
A timeless tale of waterside Britain that has been loved by generations of children and acclaimed as a classic. The story of Mole, Ratty, Badger and Toad and their escapades whether messing about on the river or pottering about in Toad's shiny new car, cannot fail to enchant you.
Performances 23rd-27th November Evenings @ 7.30pm Saturday 27th matinee @ 3pm (2 hour show)
Box Office nichola@nrya.co.uk